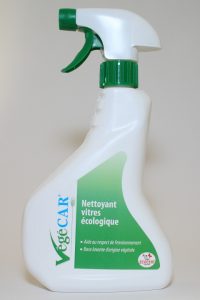 The glass cleaner eliminates smear on glass and other smooth surfaces such as windshields, mirrors, tiles … It is made of an ultra-gentle cleansing base derived from agricultural byproducts, which gives it a remarkably effective the removal of all types of dirt: insects, grease
stains and air pollution, waste nicotine etc. …
An environmental friendly formulation:
The window cleaner is composed of agents derived from wheat surfaces. Made from 100% natural raw materials, it contains no phosphates, ammonia or petrochemical solvents, and has minimal impact on the environment.
Advantages:
The formulation is enhanced by ethanol obtained by wheat-beet fermentation for an instant dissolving dirt. The window cleaning gives to glass surface a shiny and full transparency, without
traces or annoying reflections. No alteration of re-paints, plastics, laminated panels, rubber, metal, chrome etc…..
Fields of application:
Ideal for glass cleaning and other smooth surfaces by communities, enterprises maintenance, administration…
How to use:
Ready to use.
Spray the glass cleaner to 20 cm from the surface being cleaned. The elimination occurs without rinsing with a lint-free cloth or squeegee glazier.