The tar remover is 100% vegetable origin and easily replaces many petrochemical solvents such as white spirit for example. The tar remover is non-flammable and non-volatile. It is self-emulsifying and rinses easily.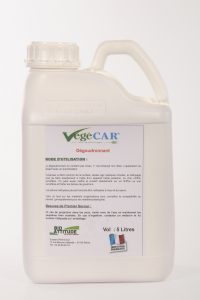 An environmental friendly formulation:
Derived from Aagrochemicals, it contains no phosphates, ammonia or petrochemical solvents, and has a minimal impact on the environment.
Advantages:
The tar remover is non-volatile. It is self-emulsifying and rinses easily. It leaves a protective biofilm on ferrous and does not corrode aluminum.
Fields of application:
For detarring and maintenance of equipment: It can be used on all bodies and alloys: trains, trams, uses, cars… It can also be applied to floors, garages, workshops, roads. It emulsifies the most of the fats, waxes and tars, and rinses easily.
How to use: Product ready to use. The tar remover contains no water. It is used undiluted and is used with a spray.
Spray 20cm around the surface, leave for a few minutes, the cleaning can be done directly by using a high pressure hose or a microfibre cloth. You can also put the product directly on a cloth or microfibre and rub spots tars.
The cleaned parts can then be cleaned with soap and water.
Do a test on a hidden surface to be sure of the compatibility with the solvent. (mainly plastics).
In case of persistent odors, repeat operation.