The plastic cleaner without silicone can clean, shine and protect all types of plastic surfaces.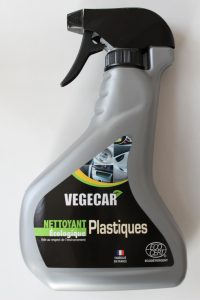 An environmental friendly formulation:
The cleaner is composed by agents derived from wheat, beet and vegetable by-products. It contains no phosphates, ammonia or petrochemical solvents, and has
minimal impact on the environment.
Advantages:
The formulation is enhanced by ethanol obtained by wheat-beet fermentation for instant
solubilization of dirt. It does not contain silicone.
Fields of application:
Ideal for cleaning all plastic surfaces.
How to use: Ready to use. Spray 30cm from the surface to clean.