The rim cleaner easily cleans the rim away from brake pad re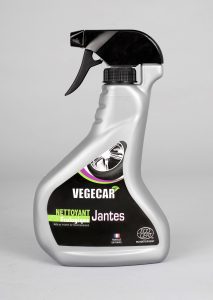 sidues, grease and stains.
An environmental friendly formulation:
The rim cleaner is made of surfactants environmentally friendly. It does not contain any phosphates or ammoniac, or solvents from petrochemical, and presents a minimum impact on the environment.
Advantages:
The rim cleaner gets rid off all residues from brake pad to dirt.
It can also be used on the steel rims as well as on the alloy or plastic hubcaps.
Fields of application:
Perfect to clean rims.
How to use: Ready to use. Spray 20cm from the surface to clean.